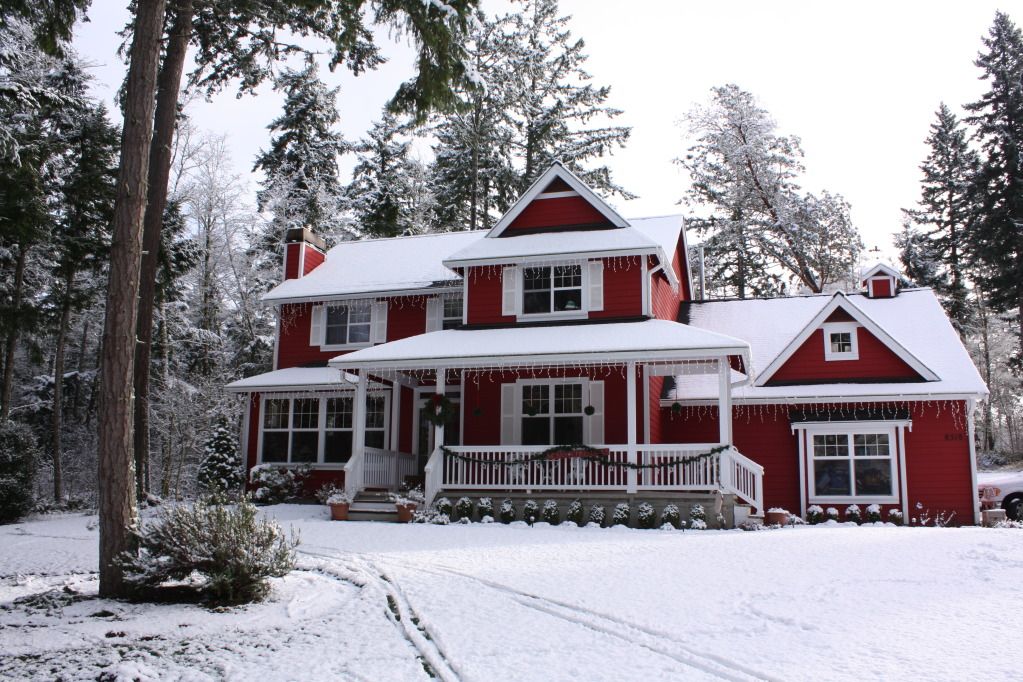 Snowy Washington!
| | |
| --- | --- |
| Sunny California! | Shirt: Marshall's Sweater: Thrifted Scarf: Nordstrom |
| | |
| --- | --- |
| Jeans: Paige Jeans Shoes: Nordstrom Earrings: Forever21 | A Courtyard on Campus |
I'm back at college and far from the snow storm I left in Washington. It's nice to get back into my life at school. I loved my relaxing break, but I was getting a little cabin fever by the end. The sunny weather here is such a drastic change!! I can walk around with a light sweater on all day and not freeze to death! My life has already begun to be filled with Chemistry, Biology, and Spanish. I'm enjoying this honeymoon phase of the early second semester while it lasts, because before long I will be swamped and stressed!