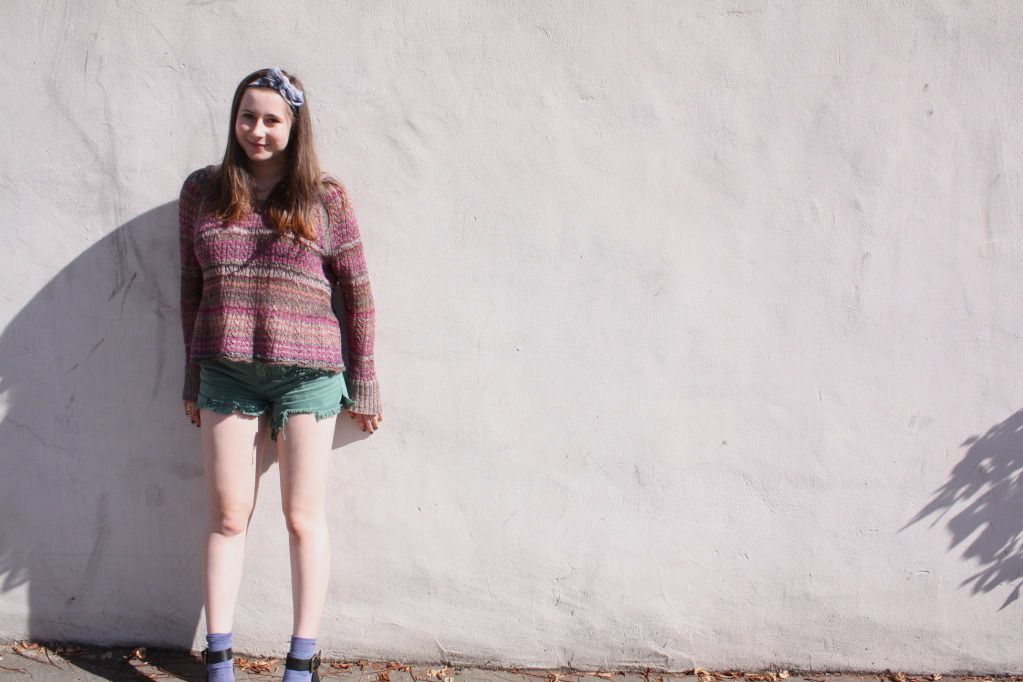 Top: Free People Shorts: Free People Shoes: Jeffrey Campbell Headband: America Apparel Necklace: Vintage Ring: H&M
Ms. Woolf is a cutie on campus. She has a unique style that is eye catching and vibrant! I simply couldn't resist doing a post with her!
Gavriella is from Portland, Oregon and gets her fashion inspiration from street style, fashion bloggers, and editors! I asked her a few questions to get the scoop on her style!
If you could describe your fashion style in three words, what would they be?
Colorful, bold, and playful!
Who are you favorite designers?
Christopher Kane, Phillip Lim, Diane Von Furstenberg, and Jeffrey Campbell.
What interests do you have besides fashion?
I love art and music predominately, other forms of design (interiors, architecture), and good food and good friends!
What would be your dream job?
My dream job would be to be the editor or stylist for a major fashion magazine.
What are some of your favorite blogs to follow?
The Man Repeller, Cupcakes and Cashmere, Who What Wear, Because I'm Addicted, and Mr. Newton.