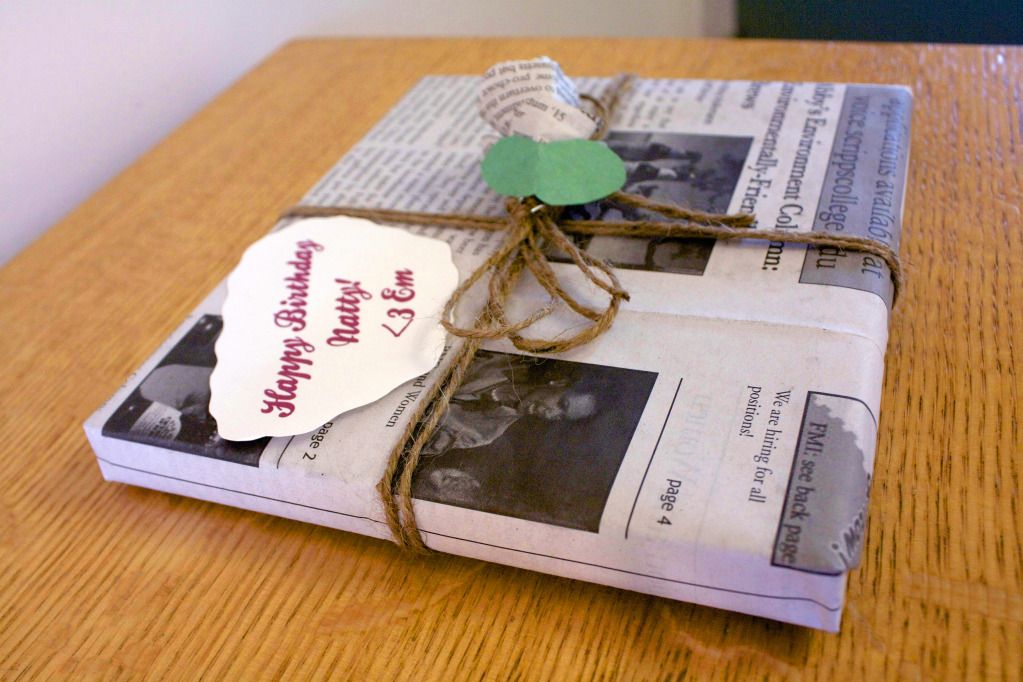 My roommate and I are birthday buddies. Her birthday is the day after mine! Along with a joint party this weekend, I had fun wrapping up the present I got for her. It was really easy and fun. If I can do it in my dorm room, than anyone can do it.
-Newspaper (my school's newspaper to be precise)
-Twine (I borrowed from my other roomy)
I followed the directions from this website to make the flower!
I just wrapped the present really neatly with the newspaper, tied it with twine, made the paper flower out of more newspaper and added it to the twine knot, cut a green heart out and taped it to the outside of the flower, typed up a note with fun font, printed it, and placed it on the present, ta duh! Done.