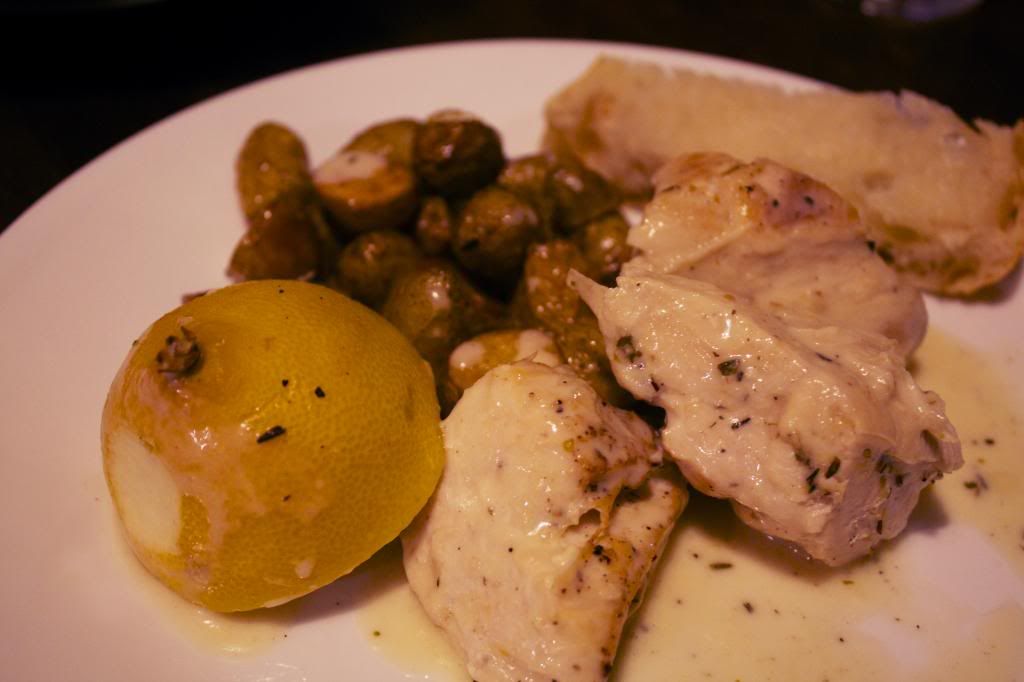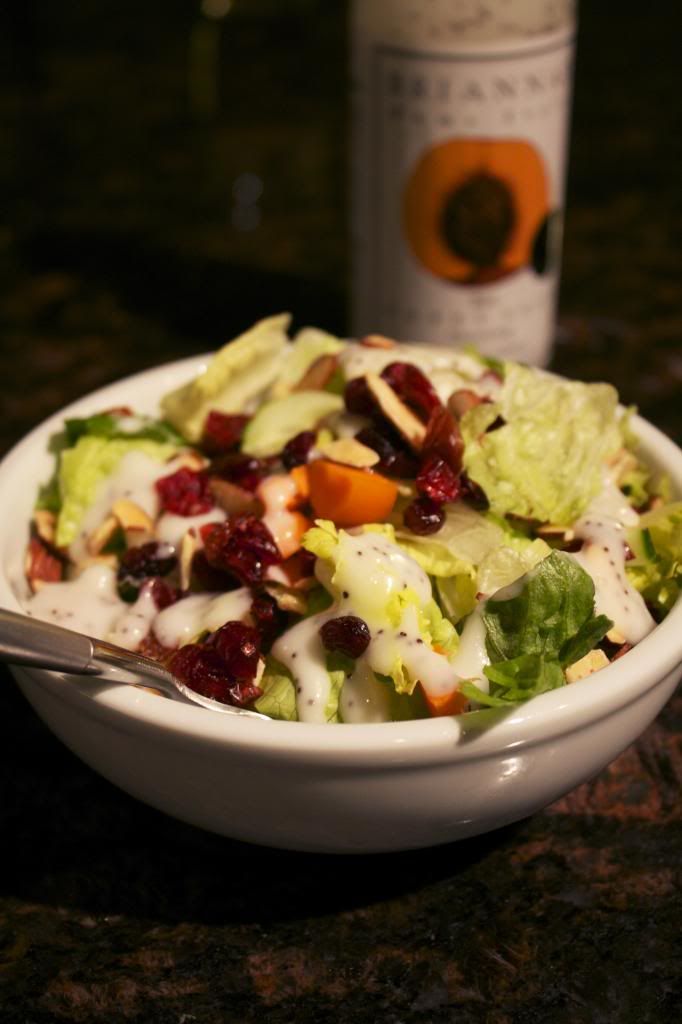 I adapted the lemon chicken recipe from this one here:
I followed it almost exactly, however at the end when the chicken came out of the oven, I poured the juices and leftover marinade and put it into a food processor and slowly added flour. It created a lemony gravy to top the chicken with.
The salad was a simple mix of lettuce, cucumber, carrots, honey roasted almonds, Craisins, and Brianna's Poppyseed Dressing. The dressing is sweet and tangy. We have a lot of leftovers. The extra chicken will be perfect on a sandwich with lettuce and little of the poppyseed dressing on top.