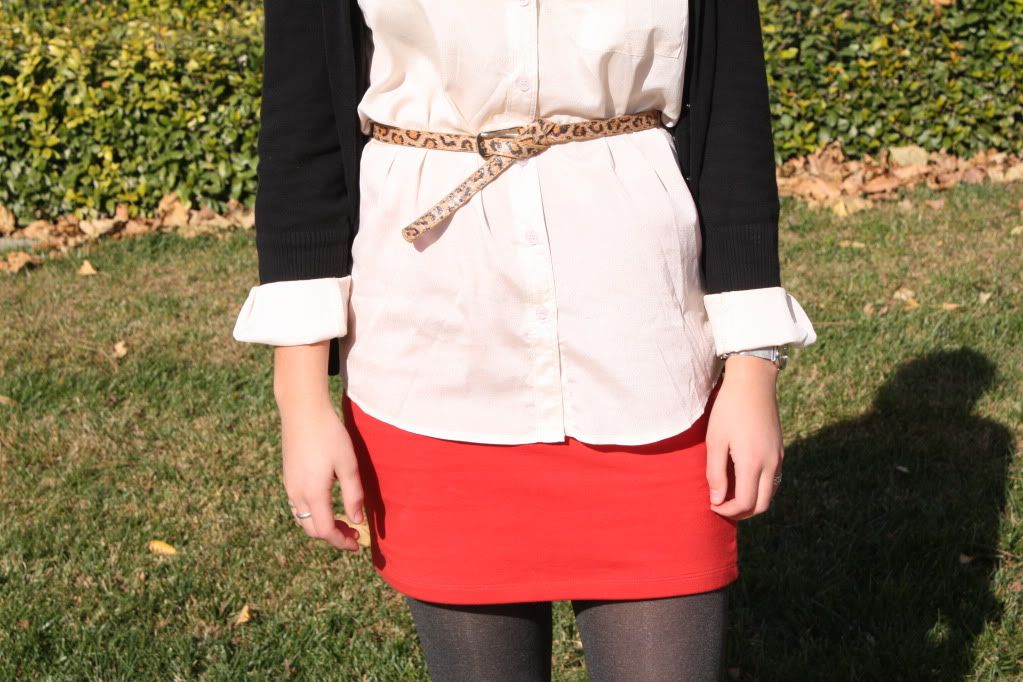 Shirt: Forever21 Sweater: Marshall's Skirt: Forever21 Tights: Macy's Boots: Zigi Girl Earrings: Forever21
Today is a fairly relaxed Friday considering finals are right around the corner. The week has flown by! I got back from Thanksgiving break late Sunday night and got right back in the swing of school. We had some excitement on campus this Wednesday because Condoleezza Rice came and spoke at one of the colleges. I was not able to attend because it was not at my college, but several of my friends went. There were a lot of teachers and students who protested outside the venue and I watched some of the live feed of the protesters. I would have liked to see Rice speak just to have the experience, however many of the protesters had some very interesting things to say about her. One of the awesome things about college campuses are the opportunities to participate in activities and see speakers that the campus provides.
However, as the semester is reaching a close, I am mostly spending my time studying. I am in the midst of a research paper about young female bloggers, which is quite interesting because I am a blogger myself. It will be my longest paper I have ever written and it is quite challenging so far. I can't wait for the holidays!! Hope everyone is having a great Friday!