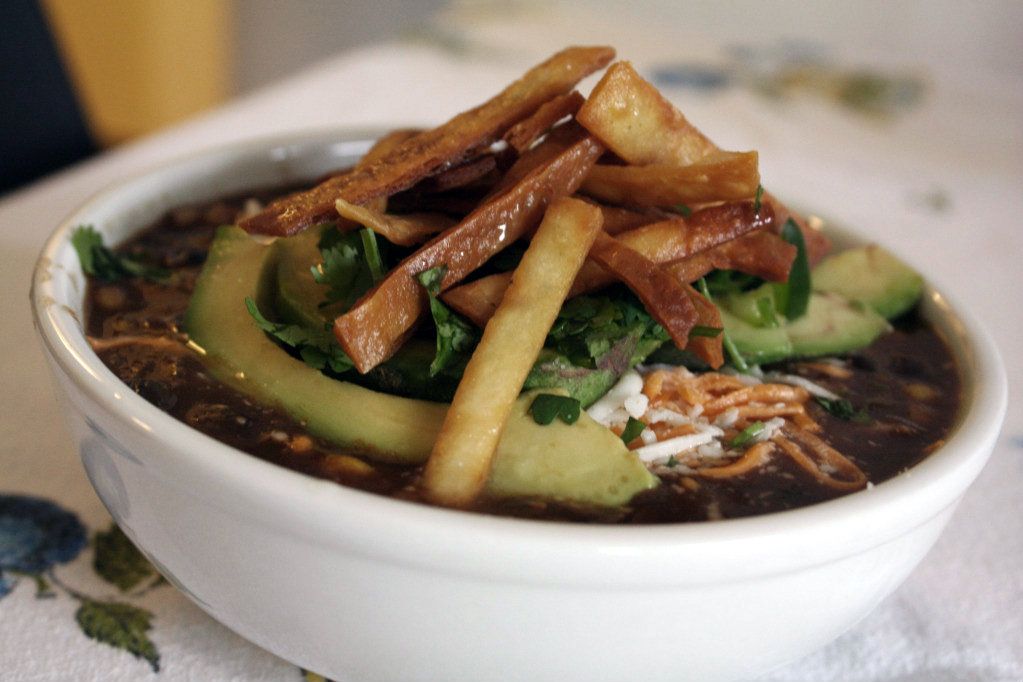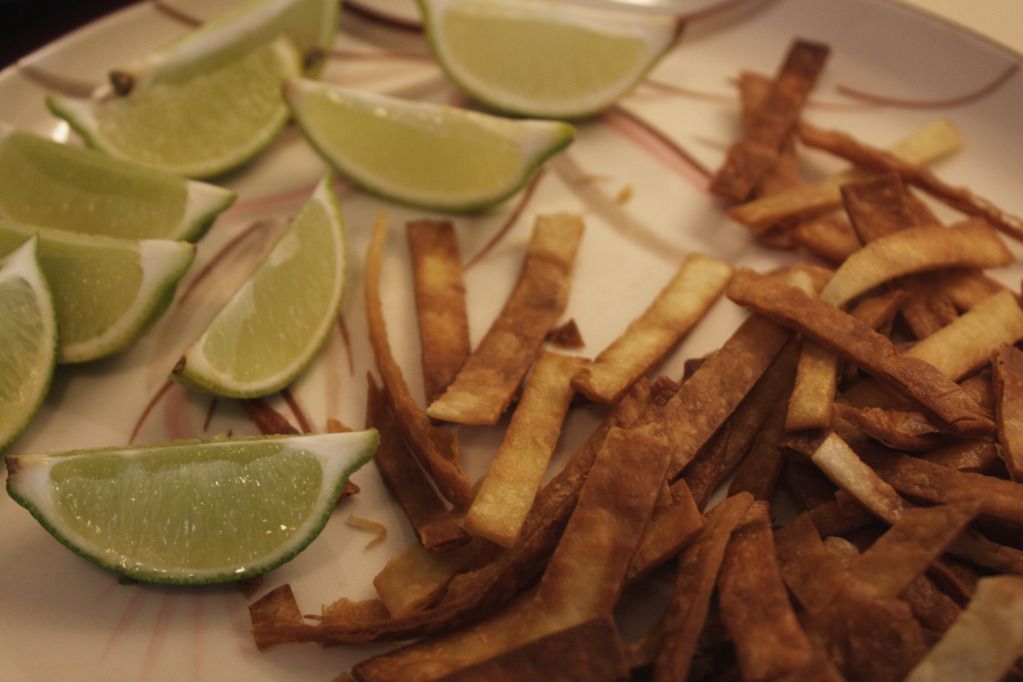 I made a tasty and flavorful soup the other day that was so easy to make! Since I will be cooking a lot this summer, expect more recipes to come!
Ingredients
Chicken breast (2 or 3 medium size)
4-5 Large tortillas (corn or wheat)
Large handful of cilantro
4-5 Diced tomatoes (medium size)
1/2 Tsp chipotle chili powder
1 Box of chicken broth (15-18oz)
Small can of mild diced chili pepper
Cheese and sour cream for flavor
1.) Saute the chicken breast in a fry pan with olive oil until they are golden brown and slightly crispy on the outside, but not completely cooked through in the middle. Set aside when done, leaving juices and olive oil in the pan.
2.) Slice up 3 or 4 of the tortillas into small squares or strips (maybe 1 inch x 1 inch or 1/2 inch x 1/2 inch) and saute in the chicken pan until a golden brown color. You may need to add more olive oil. Take out the tortillas when they have turned golden.
3.) Add the diced garlic and onion to the pan and cook until softened and clear (you may need to add more olive oil). Next add back the tortillas and then the tomatoes, mild chili, cumin, chili powder, chipotle, and cayenne. Cook for a few minutes and then add the chicken broth and the bay leaves.
4.)Add the chicken breast back to the soup and cook on the stove or in the oven using medium heat for another 15 to 20 minutes or until the chicken breast has cooked through. When adding the chicken back, make sure all of the chicken juices left on the plate make it into the soup as well.
5.) While the chicken is cooking through cut up the remaining tortillas into thin strips about an inch long. Add enough olive oil to coat the bottom of the pan. When the oil is hot add the tortilla strips and fry until golden brown and crispy. Set the fried strips on a plate with a paper towel to drain the extra oil.
6.) Once the chicken has cooked through, take them out and shred or cut into bite size pieces. Add the pieces back into the soup along with the canned corn and black beans (be sure to rinse the black beans well before adding so the soup isn't too salty). Heat the soup until everything is warm and ready to eat. Taste for spiciness and add more cayenne or hot sauce until it is at the right level for you.
7.) Serve with lots of cheese, lime wedges, cilantro, sliced avocado, and the crispy tortilla strips on top! Enjoy!