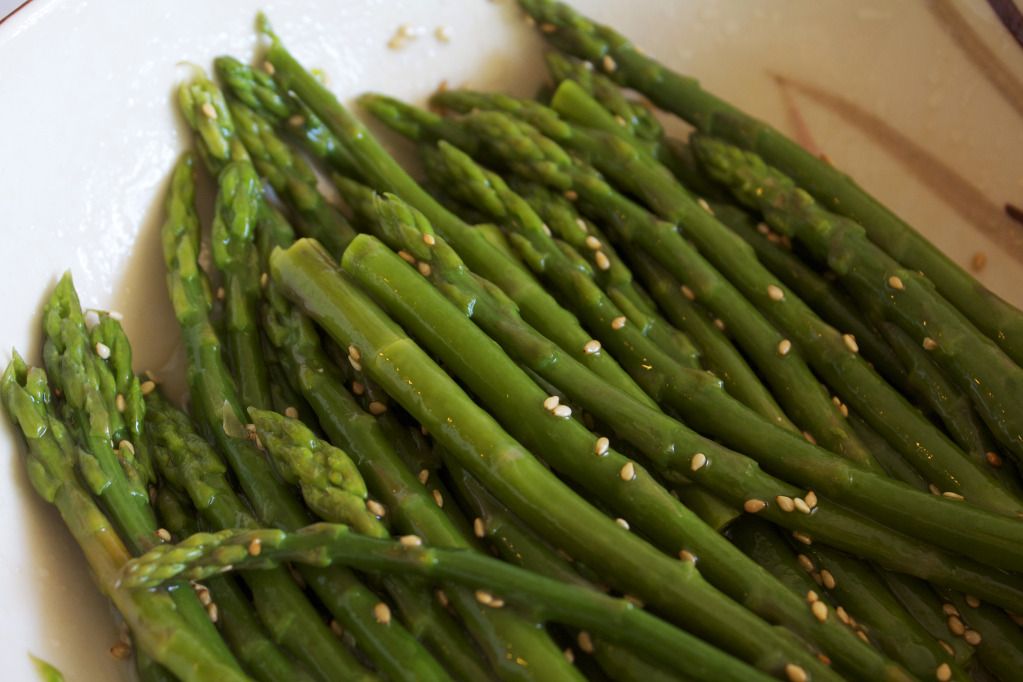 Asparagus are a delicious veggie you can enjoy all year around. They are great warm in the winter and cold in the summer. It has been pretty warm in Seattle for the past few days so a cool refreshing side dish is exactly what I have been craving. These asparagus are super easy to make and last a while in the fridge for later.
Ingredients
A medium bunch of asparagus
3-4 Tbs Sesame seed oil
3-4 Tbs Rice wine vinegar
1 Tbs Toasted sesame seeds
1.) Bring a pot of water to a boil and then add salt and the asparagus. Make sure to trim the hard ends off the asparagus before cooking them! Let the asparagus cook until they are just slightly soft and a bright green color.
2.) Immediately take the asparagus out of the boiling water and place them in a bowl of cold water with ice. This is called blanching and will stop the asparagus from continuing to cook. It also tends to really produce vibrant colored veggies that aren't too over cooked!
3.) Once cold, drain the asparagus and place them in a serving bowl. In a separate bowl, add the rice wine vinegar and then slowly whisk in the sesame oil until the dressing is emulsified. Next pour this over the cooked asparagus and toss the asparagus until they are completely coated.
4.) Sprinkle and toss the asparagus with the sesame seeds until they also coat the asparagus. Serve and enjoy!
These asparagus make for an excellent side dish or even appetizer! Perfect for the hot summer months!